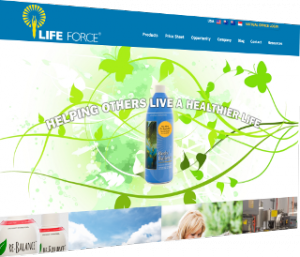 Name: Life Force
Website: lifeforce.net
Price: Initial investment (~$300) plus minimum monthly product purchase.
Founder: Wayne and Gerri Hillman
Key Person: Mr. Wayne Hillman, CEO
Overall Rank: 88 out of 100
Headquartered In: El Cajon, California, USA
Introduction
---
Life Force International started business in San Diego, California on February 1st, 1984. The company was started in the garage of founders Wayne and Gerri Hillman when Gerri was suffering a "mystery" illness that could not be resolved. They discovered a liquid supplement formulation that helped Gerri with her condition. This discovery would become their first product called "Doctor's Signature" which was sold only through doctors. That product is available today to everyone under the name of "Body Balance" and is their flagship product. Body Balance is a liquid blend of aloe vera and several mineral rich sea vegetables. The product line has expanded into several liquid nutritional and detox products.
Life Force is currently headquartered in El Cajon, California, and is presently rated "A+" by the Better Business Bureau though not accredited.
I had been personally been involved with LifeForce several years ago, and can attest to the quality of their "Body Balance" liquid. The product line is good.
Pros and Cons
---

Solid well established company that has been in business since 1984.
High quality liquid nutritional products.
Large variety of nutritional and cleansing/detox products.
The minimum monthly product purchase can replace the cost of other related products you would normally purchase anyway.
MLM opportunity can be lucrative for the right person.
Online web office, and mobile app with which you can run your business.
You do not have to stock inventory.
Lots of training resources.

Requires an initial investment in a starter business package. This can be expensive for many people.
To be active in the MLM opportunity you must maintain a minimum monthly product purchase.
Products are expensive, even though they are of high quality.
Sharing an MLM business with family and friends is difficult for many people.
Compensation plan is complex to explain to others.
Several products are shipped in liquid form, which means shipping costs can be high. This results in lots of containers to recycle.
Target Audience
---
Work at home parents.
Anyone:
Wanting to earn a little extra money.
Looking for a legitimate MLM business.
Looking to improve their health with quality nutritional products.
Wanting to lose weight and improve health.
Who is a healthcare professional that wants to offer the products.
Socially outgoing and good at building teams and organizations.
Training and Tools Overview
---
There are various ways your upline will help you promote the products and the business opportunity.
Generally you have a comprehensive web back office and a mobile app to help organize your business. Business starter packs can be purchased for a nominal price.
Price Points
---
As is typical with a lot of MLMs, you're looking at an initial investment of a few hundred dollars, plus a recurring monthly cost for your minimum monthly product order.
My Final Opinion of Life Force
---
I have been involved in the Life Force International business opportunity several years ago. The products I've tried, mainly Body Balance, were great, but expensive.
The downside of this and most MLMs that I am not "socially outgoing" enough to make an MLM business opportunity work. I have had a difficult time trying to break even in any of the MLM businesses I've tried. On top of that, I did not have the benefit of having my "upline" nearby for support when needed.
Life Force at a Glance…
---
Name: Life Force
Website: lifeforce.net
Price: Initial investment (~$300) plus minimum monthly product purchase.
Founder: Wayne and Gerri Hillman
Key Person: Mr. Wayne Hillman, CEO
Overall Rank: 88 out of 100
Headquartered In: El Cajon, California, USA
Conclusion
---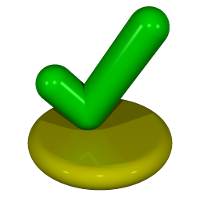 Okay
But…
---
Are you looking for an alternative to MLM businesses? Nothing against MLM, but I have found that after trying a few, it is not my thing. Frustrated with my search for a business that fits me, I had just about given up. I have looked into affiliate marketing and monetizing websites and was about to give up on that because of a lack resources and training to pull it all together and start getting results. Then there are the countless traps, scams, pitfalls one had to look out for as well.
It seemed hopeless until I found this wonderful training resource and community called Wealthy Affiliate University. This was the eye opener I was looking for. No spam or get rich quick nonsense, but rather an entire community of online business entrepreneurs from all walks, combined with the tools you need to get started, and training about how to build a business around something you dearly enjoy.
On the other hand, if MLM is your thing, this training resource can also open many new avenues for promoting your products and business!
I invite you to check out my review of Wealthy Affiliate, a powerful training platform that has been helping entrepreneurs start and scale up their own online businesses since 2005!
 

I hope you've found this informaion helpful and enjoyed it. Please feel free to ask questions or leave comments below.