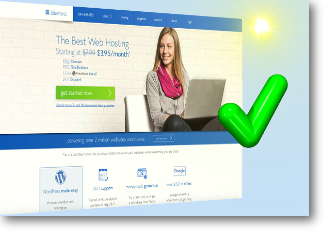 Hello and welcome! Bluehost is one of the better low cost web hosting sites out there for those looking to start a new website. So, here's a little rundown of my own experience with Bluehost.
I discovered Bluehost after seeing the Bluehost banner on many websites. I had wanted to move an old website from a crumbling 1990's era hosting service to something modern. Bluehost was my pick.
 The attractive points were the low price, what looks like a fresh and modern set of tools to manage it, and of course, an affiliate program.
So far that website seems to be working great with no issues. Now I will say it does not get heavy traffic and is a simple "old school" site. I coded most all of it on a plain old text editor!
Who Is Bluehost?
---
Bluehost is a large website hosting service based in Provo, Utah where they operate their own 50,000 square foot server facility. They are a subsidiary of Endurance International Group which owns several other web hosting services.
Pros and Cons
---
The Good:
Low cost
Very popular
Decent selection of tools to use.
One click WordPress install.
Offers a lucrative affiliate program.
Easy to work with via an FTP client like FileZilla.
Very good price break if you opt for a multi year term.
The Bad:
Shared servers can be slow.
I've heard complaints of server outages among several users.
Occasional crashes of websites reported due the server throttling on shared servers. This happens if a website consumes a lot of CPU resources and triggers throttling.
No monthly terms – just annual terms. I had to purchase a three year term to take full advantage of the offered "monthly" price.
Target Audience
---
Small businesses in need of a website.
Anyone wanting to lock in a low price for a few years.
People who are not "tech savvy" who want to quickly build and manage a professional quality website.
Tech savvy "power users" who want to manage their website the classic way!
Anyone looking for no hassle WordPress hosting.
Support
---
I have had no issues where I've needed to request support personally. The online documentation and FAQs has answered any questions I may have.
The only technicality I encountered was that I had to transfer the DNS name server addresses of the company, with whom my domain name is registered, to Bluehost. This was an easy process. Beyond that, it has been smooth sailing!
Price Points
---
There are many plan levels and add on services. Shared hosting can be had just a few dollars a month if you purchase a multi year term.
My Final Opinion of BlueHost
---
This is great hosting service to go with if you're getting started on the web and need a quick and easy way to register a domain, and get a website up and running.
For large scale, high traffic, websites I realize that Bluehost is not a popular choice. So you may want to consider other hosting services that specialize in high performance.
As an added perk, Bluehost offers an affiliate program where you can earn a commission if you refer someone to Bluehost and they purchase a plan.
My Verdict
---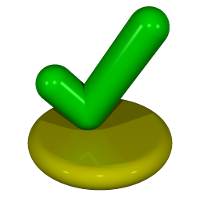 LEGIT!
I have had a very positive experience with them and would happily recommend Bluehost to anyone looking a super low cost website hosting service. I'll tell you up front (nobody else does), that you'll want to go for a multi-year plan to get the very best price. Make sure this is something you want to commit to.
I hope this little write up has helped you make an informed decision about Bluehost! Your questions and comments are always welcome.
Cheers and warmest regards!