Name: Shaklee
Website: www.shaklee.com
Price: "Distributor" packages start at about $349.
Founder: Forrest C. Shaklee
Chairman and CEO: Roger Barnett
Overall Rank: 80 out of 100
Headquartered In: Pleasanton, California, USA
Introduction
---
Shaklee began in 1915, when founder, Forest C. Shaklee, created a product called "Shaklee's Vitalized Minerals". In 1956, Shaklee Corporation was founded and in 1960 began offering a line of organic, biodegradable cleaning products marketed using the MLM business model.
Today, the company is currently headquartered in Pleasanton, California with global operations in several other countries. Shaklee offers a vast family of nutritional and cleaning products built upon their original products.
Shaklee has even developed a special line of their nutritional products for use by astronauts in the NASA Space Shuttle program. Shaklee is presently rated "A+" by the Better Business Bureau and had been BBB accredited since 1965.
Pros and Cons
---

Solid well established company that has been in business since 1956.
Very high quality products.
Diverse selection of products.
Your minimum monthly product purchase can replace other products you'd normally purchase anyway.
Generous commission on product sales as a Distributor.
Modern web dashboard, and mobile app from which to run your business.
Vast training resources.

The initial $300+ investment in the starter business package can be expensive for some people.
To be a Distributor you must purchase a minimum amount of products for your own use.
Products are somewhat expensive, but of high quality.
Promoting an MLM to family and friends tends to be difficult for many people.
Compensation plan is rather complicated to explain.
Very difficult for the average person reach full-time income levels.
Centers around inviting people over for "house parties" to show product and promote the business.
Often "working the phone" to convert leads.
Hosting "house parties" is not practical for everyone.
There is the "stigma" around MLM in general.
Target Audience
---
Work at home parents.
Anyone wanting to earn a little extra money.
Anyone looking for a legitimate MLM business.
Anyone looking to improve their health with quality nutritional products.
Anyone wanting to lose weight.
Socially outgoing people who are good at building teams and organizations.
Training and Tools Overview
---
As with most MLM type business, typically your "upline" will provide guidance and assistance. Every Shaklee Distributor has a very modern and comprehensive web based back office from which to manage their business. They can also add one or more customizable personal website(s) for an additional monthly charge per website. One could be product oriented, and another can be business opportunity oriented.
Shaklee also has a mobile app that distributors can use to manage their business and share product info or the business opportunity with prospects.
Support
---
As a long established business there is extensive community and support within Shaklee. The person you joined under, aka your "upline", will offer all of, or guide you to, the support you need. Additionally, there are many online resources and a mobile app to help you 24/7.
Price Points
---
Initial starter packages to join Shaklee as a "Distributor" start at about $349. This lets you participate in the MLM business opportunity. After that, you need to maintain a minimum monthly product purchase to keep your distributorship active. There is also an additional monthly cost if you add a personalized website.
You can also join for free as a "Member" if you simply wish to purchase the products.
My Final Opinion of Shaklee
---
Shaklee is a rock solid MLM program with a great line of products. Shaklee is definitely not a scam like some of these other shady MLMs that have come and gone. Prices can be a bit high and there is a minimum product volume you must purchase for your personal use each month to remain active as a Distributor. However, this minimum product purchase can easily replace other products you normally spend money each month on anyway.
The downside is that I am not the "socially outgoing" type of person it takes to build a successful MLM business. It has been exceptionally difficult for me to get anywhere in MLM. Hosting "house parties" and pitching to prospects on the phone is not my style, either.
Shaklee at a Glance…
---
Name: Shaklee
Website: www.shaklee.com
Founder: Forrest C. Shaklee
Chairman and CEO: Roger Barnett
Price: Distributorship packages start at about $349.
Overall Rank: 80 out of 100
Conclusion
---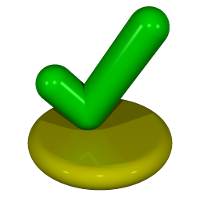 Okay
Now, I do believe Shaklee can be a wonderful company to work with if MLM is your cup of tea. Health and nutrition is a huge market and there are many people who have successful Shaklee distributorships.
But…
---
…This review would not be complete with out sharing with you my #1 Pick For Learning How To Earn Income Online. Why do I love Affiliate Marketing so much more than MLM?
Simple!
No Recruiting!
No minimum product order requirement.
None of the cult like "rah rah" conventions.
No having to travel attend conferences.
No chasing carrots on sticks to make "the next level" or some bonus.
Offer any product you like! There are thousands of affiliate programs out there. Look at Share-A-Sale for example.
You can promote products related to a niche you are passionate about.
Promote your business with your own personal touch.
Thousands of products in the lucrative health and nutrition market I mentioned above, have affiliate programs.
No MLM stigma!
Work as much or as little, where, when and how you want.
No requirements to stock products as some MLMs require.
Much more reasonable prices for your customers.
I hope you've enjoyed this review and find it helpful. Feel free to ask questions or leave comments below.