What is a Niche Business?
---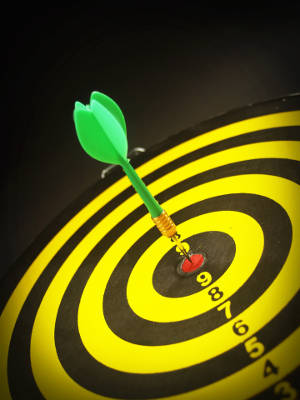 It is a business built around a specialized topic targeting a certain demographic. A group of people with one thing in common is a "niche". For example, a website that specializes in the needs of Corgi dogs is targeting a specific niche market. This is different from, for example, a huge retailer like Amazon that offers everything and covers a very broad market.
Gardening or house plants are a very broad general subject. Orchids or African Violets are specific niches. Certain species of orchids are an even narrower niche. As an example, you can specialize in the specific needs of certain orchids that are challenging to grow. You share useful content on how to care for them. You can write up highlights of certain varieties and include lots of pictures. This blog or website can potentially earn income by your recommending related products or services that have affiliate programs which pay you a commission on any sales made through links from your site.
You Have A Niche!
---
Whether you know it or not, you have your own niche! Where there is a niche, there are potential customers. Okay, got a moment? Write the answers to the following questions down.
What is your favorite hobby?
What can you talk forever about?
What subject can you spend hours researching or surfing the Internet on?
What type of activity do you enjoy most?
If you can answer any of those questions, then you have the first crucial ingredient needed to build a thriving online business! Imagine earning income doing what you love – Write 'em down!
For a tickler on some possible niches check out my "11 Targeted Internet Marketing Niche Ideas" post for some inspiration.
What Are the Advantages of Niche Marketing?
---
Below are just some of the points which make niche marketing an attractive way to earn income online.
Low competition, high demand.
Easy to rank high in search engine results.
Unlimited unique niche possibilities – you'll never be lost in a "saturated market".
Building a business around something you are passionate about.
You can market products/services to a very targeted audience.
No hard selling. Just do what you enjoy!
Low competition, high demand, better ranking in search engines.
A specific niche is more specialized and targets a certain audience. When this audience researches this niche online, search engines return much fewer and more specific results. What this means is that your website is more likely to be found. The use of keyword research tools can even help you "tune" into what types of searches are being done for your niche. These researched keyword phrases combined with high quality content will attract others researching info on your niche.
Unlimited unique niche possibilities
There are so many different niches out there that there is no possibility of ever "saturating" the market. There are billions of people on the Internet. Out of all of those, you are certain to find many others who are looking for information or products related to your niche. Basically, for any niche, no matter how off the beaten path it seem, there's an audience out there looking for it.
Passion!
Haven't we all dreamed of earning income doing the things we love to do? Those things you've written down that you are passionate about will very likely have a niche audience out there doing research or even looking for product reviews and making buying decisions. Why not bring them to you?
Whatever it is you're enjoying, write down your experiences, write up product/service recommendations and share them in a blog. Engage your audience with awesome content! You will have no problem doing this when it is something you are passionate about!
No hard selling
There is no "hard sell" when you're elaborating on or writing reviews of products/services related to your niche, it pretty much does the "selling" for you! Again, when it about something you love so much, this passion will carry over to your audience and "sell" itself. Your visitors will recognize you as authentic and genuine, and they will come back for more!
Offering an option to join an email list can be nice addition. Your visitors can be notified of new posts on your site.
Become an Authority
---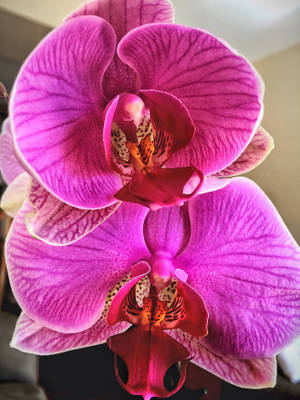 In your chosen niche, you already know quite a bit about it. Let's go back to the orchid example.
Since you are an avid orchid enthusiast, you naturally will have lots of knowledge that can be put into a website. As your website grows – you keep adding content like posts, pictures, videos, podcasts, etc… – you will gain a following of "regulars" as well be attracting a lot new people. This help you rank better in search engine results. Word will also get around in social media. Why not put your website on a business card and share it your "analog" world contacts?
You have all of the makings to become a "go to" destination, an authority, on your niche!
It has been said that you become a big fish in a small pond, as opposed to a little fish in an ocean. Be an authority!
How to Create Your Own Niche Website?
---
Where to go more info on how to create your own niche blog or website?
Well, while there are dozens of self-proclaimed "gurus" out there trying to up-sell you into buying their "secret" of niche-marketing, it all boils down to first and foremost having something you are absolutely passionate about.
You basically need a few things – A subject you are passionate about, A website to share it with the world on, and involvement an active community of others pursuing their niches.
Forget the "gurus" – see below how you can become involved with an active community of thousands of people helping one another to build out their niche businesses. These are down to earth people like you and I helping one another building successful businesses. Everyone from beginners to seasoned marketing veterans working together. This video by Kyle at Wealthy Affiliate will help you understand a little better what a niche is provide a "plan of attack". Take it away, Kyle:

As you've seen in the video above, you can define a niche in "search friendly" terms, and research the Internet for "affiliate programs" related to your niche. Some of my favorite kinds of programs to look into are the small specialty programs that pay a generous commission. Another great thing to look for are recurring commissions for monthly or yearly subscription type services. These can add up and even, sticking to the theme of this blog, become a source of passive income! The "big guys" like Amazon are good too, but I would look first at these smaller affiliate programs.
There are a few great affiliate marketing network platforms out there like ShareASale, Rakuten, and Commission Junction (aka CJ). These list thousands of merchants that have affiliate programs. They are a great place to search for products/services related to your niche. You also have the convenience of centralized registration and commission payment processing.
Bring your niche, and lets discover how Wealthy Affiliate can help you build it into a profitable online business!
Learn More!
That's my two cents on this big subject for now!
Comments? Questions? Share them below. I'd love to see you succeed in your chosen niche!
Cheers and wishing you the very best,