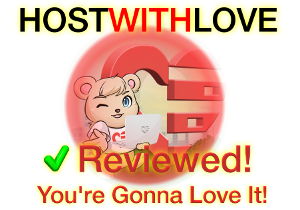 Hello all! Today, I'd like to share my personal review of HostWithLove web hosting, and share with you my own experience with this unique hosting provider. Every now and then a game-changer comes along and shakes up the status quo. HostWithLove is doing exactly that in the cloud and web hosting service sector with their unique personalized service and fast shared hosting.
I became tired of dealing with companies who have grown "too big to care", and decided to try this small web hosting company out. I was delightfully impressed.
Who Is HostWithLove?
---
HostWithLove is a small and growing web hosting service company established in 2012 and based in the little country of Singapore. They have numerous server locations located worldwide.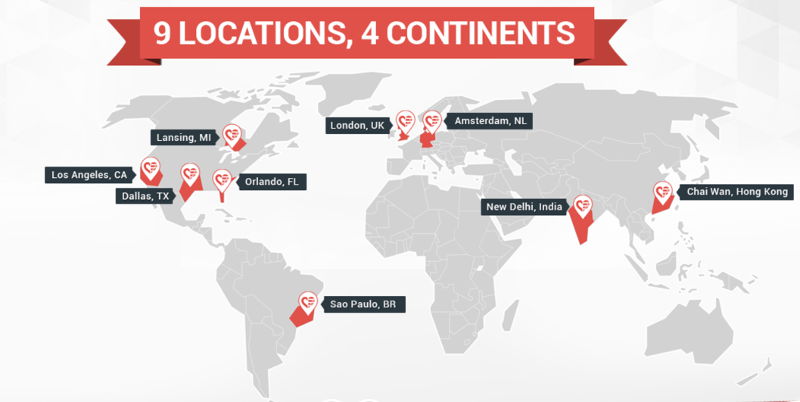 Los Angeles, California
Dallas, Texas
Lansing, Michigan
Orlando, Florida
Sao Paulo, Brazil
London, UK
Amsterdam, Netherlands
New Delhi, India
Chai Wan, Hong Kong
What is it I Love about HostWithLove?
---
What sold me on HWL was the very low and clearly stated pricing, their virtually 100% uptime, fast page loading time, their ability to gracefully handle complex website transfers and above all their incredibly friendly service and support!
I particularly like the Reseller plan. This lets you have individual cPanel accounts for each of your websites rather than one cPanel for all of your sites which is the case for the Shared hosting option. If your cPanel gets hacked into, all of your sites are compromised! With one cPanel per site, the potential damage is limited to the one site.
They work very hard on maintaining your website uptime. Even an hour or minutes of downtime on a high traffic website can mean lost business. If someone clicks on a link to your site and it is dead, they are unlikely to return. Not a good first impression 🙁
On top of that, downtime and slow page loads are bad for your SEO. Google factors in such things as loading speed, downtime, and broken links when ranking indexed web pages.
A big tip of the hat to HWL for staying on the ball with uptime!
On your cPanel, you'll find the Softaculous App Installer loaded many commonly used content management systems and other useful scripts. Setting up WordPress or Joomla is super easy.

Pros and Cons
---
The Good:
Very low cost shared hosting.
Many service plans.
Reseller hosting plans.
Monthly, yearly or biennial payment options.
Virtually 100% uptime.
Let's Encrypt SSL is included for free.
The industry standard cPanel dashboard.
Option to select a server location nearest an area where you get the most traffic.
Offers an affiliate program that pays a commission when you refer others.
Easy to work with via an FTP client like FileZilla.
Very good price break if you opt for a one or two year term.
The Bad (not much seriously!):
Shared hosting can be slow from time to time.
The knowledge base help section of their website is rather empty.
Target Audience
---
Small businesses in need of a website.
Anyone wanting to lock in a low price for a few years.
People who are not "tech savvy" who want to quickly build and manage a professional quality website.
Tech savvy "power users" who want to manage their website the classic way!
Anyone looking for no hassle WordPress hosting.
Support
---
Because HostWithLove is a smaller company, getting support is very easy and personalized. You can open a ticket for an issue and get a response within an hour or less.
HWL does not outsource their support. You are communicating with people in-house, and the person supporting you has a lot of technical knowledge.
As an example, I had a whois lookup issue I needed help with. I owe a tip of the hat to Hebe at HWL for his prompt assistance and resolution of the issue.
Price Points
---
Another great thing I like about HostWithLove is that their pricing is simple and clearly stated. No hidden costs or nagging up-sells – no last minute surprises at the checkout page where the total is suddenly more than what was advertised. The costs of domain registration and any add-ons are clearly stated.
Shared Hosting:
$3.90 – $18.90 per month
15% off if paid annually (12 months)
25% off if paid biennially (24 months)
Reseller Hosting:
$16.90 – $72.90 per month
15% off if paid annually (12 months)
25% off if paid biennially (24 months)
Semi Dedicated Hosting:
$19.90 – $79.90 per month
15% off if paid annually (12 months)
25% off if paid biennially (24 months)
Dedicated hosting:
 $199 – $509 per month
5% off if paid annually (12 months)
10% off if paid biennially (24 months)
Domain Registration:
My Verdict
---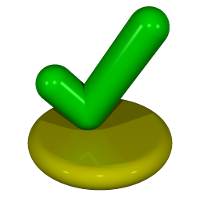 LEGIT!
Not to sound biased, but I have a sweet spot for smaller companies like HostWithLove. Whether you're getting started on building an online business or just need a place for your blog or personal website, HostWithLove has got you covered.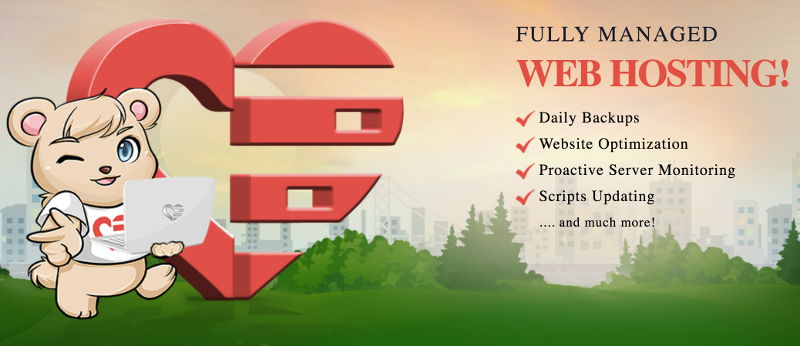 I hope that this review will be of help in your making a decision with the many hosting options available. What experiences have you had with HostWithLove? Please share them below! Your thoughts and comments are always welcome.