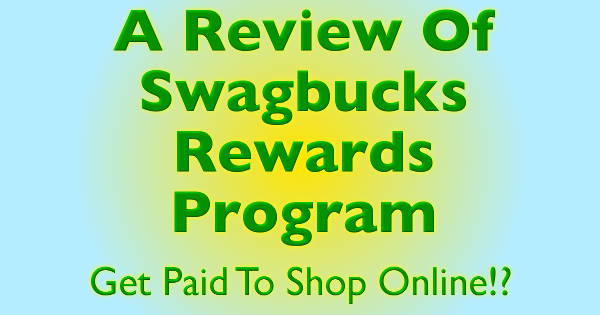 The premise behind Swagbucks (No Autocorrect, it's not "swaybacks") is that you earn points that are redeemable as gift cards by filling out surveys, playing games, watching videos, deal hunting, or actually shopping and other creative ways. I know.. there are a lot of "rewards programs" out there that are scams.
Swagbucks is a 100% legitimate loyalty rewards program, that does multiple millions of dollars in business, and partners with many major brands. They began around 2008 from a fund raising concept where a few cents was donated to charity each time users performed searches through a special search engine.
As a "Swaggernaut" you can earn an internal currency called "Swagbucks" (SB) by taking surveys, playing games, watching videos, searching for deals using the Swagbucks search engine, or shopping online. Each SB is is approximately equal to one cent. Your earned Swagbucks are redeemable for cash deposited to your PayPal account or as gift cards. The gift cards often have a higher value than if you took a cash payment.
A great way to earn a little money on the side or raise funds for a cause you care about. Sort of like a cash back program on steroids!
Target Audience
---
Stay at home parents.
Disabled persons who cannot work an ordinary job.
Retired folks or students looking for some extra income.
Those who use gift cards and want to make the most of them.
People who enjoy shopping.
.. watching videos.
.. taking surveys.
.. playing games.
.. hunting for bargains.
Pros and Cons
---

Pros
Very easy way to earn some extra income.
Can be redeemed as gift cards for greater "cash" value.
You can earn a little by just doing things online you normally do everyday.
Earn credits on purchases you normally make.
A great way to raise a little money to get started in a an online business.

Cons
Can be very time consuming for a relatively small payoff.
Not everybody enjoys jumping through hoops for "carrot on the stick" type rewards.
Support
---
There is a very large Swagbucks community online. There are sites and bulletin boards that actively monitor where you can find special "Swag codes" and other promotions good for extra SB credits.
They also have iOS and Android apps to make it easy to earn rewards from your smartphone.
Price Points
---
Swagbucks is completely free to join! They collect marketing data, and spread brand awareness as you use their search engine and do tasks above to earn your Swagbucks.
My Verdict – Totally legit!
---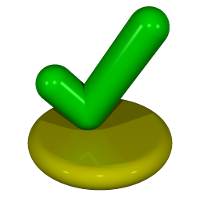 A fun but time consuming way to earn extra money. Perfect for anyone who has a lot of spare time. But it can generate a little income on things you do everyday, like internet searches and hunting for a good deal.
Swagbucks can be a handy way to raise a little starter income which can be rolled into building a real online business. On this site, I dive into ways to earn income in affiliate marketing, which can be a very lucrative, and much better, return on your time investment. We show you how to get started building your own website into a real business that can pay off big in the long run!
Let's Get Started!
I hope this little dive into Swagbucks is helpful! Please do feel free to share your thoughts and questions in the comments below! What are your experiences with Swagbucks?