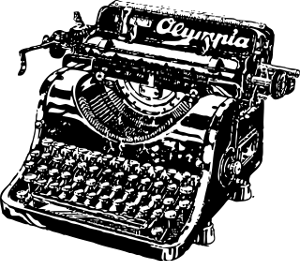 Greetings fellow Earth Creatures!
What kinds of websites do you find yourself returning to again and again?
I'll bet they are rich in ever-changing, fresh content!
Writing quality content for your website is an essential skill. Content is the "meat" on the skeleton of your website or blog. It is your message to your visitors of what you have to offer. To anyone visiting your site for the first time, it is that all-important first impression. You want it to be a good one!
How often have you searched the Web for answers, but end up disappearing down a rabbit hole of meaningless or semi-relevant results? Search engines are cueing in on this and revising their ranking algorithms to favor quality relevant content over just quantities of keyword laden or duplicated content.
Writing great content can positively affect your ranking in the major search engines, too. That old saying "Content is King" still holds true today.
Let's cover a few tidbits on the subject while it is on my mind…
Not All Content Is King
---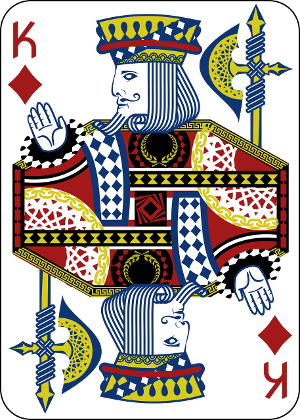 Not all content is King. Beautiful, relevant, engaging, fun, and fast loading content is King! Back in the Dotcom Boom, Wild West 1990s it was common practice to stuff web pages full of keywords, to the point of being practically unreadable. This was done for the sake of ranking high on search results. This is ugly and a huge turn-off to users of search engines. That is not Content. That is Discontent!
Fast forward to the 21st century! Search engines have grown smarter. Ranking algorithms today will favor sites with high quality readable, relevant content. They will in fact, penalize websites that are perceived to be abusing Search Engine Optimization (SEO) for the sake of cheating the system.
How to get on the good side of the mighty search engine? Simple! Author great content. Offer value to your visitors. Keep your website alive and up to date with fresh material. Make 'em want to come back for more!
Pictures Are Worth 1,000 Words
---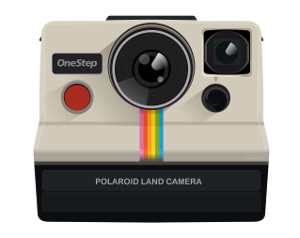 Yep, that old saying holds true for your website content. Have you ever visited a blog or website that was nothing but long paragraph after long paragraph of small text? I'm sure you didn't read the whole thing and probably left the site.
We need breaks from the "long reads"! Purdy it up with pictures. No need for many – just a few to make the theme of you're talking about stand out. Include relevant data charts and diagrams too.
Infographics are great, too. I've just now learned from my wonderful friends at the Wealthy Affiliate community about an online infographic generator called "Easel.ly" – check it out!
Where to find images? There are many great sources of royalty free images you can download images from like Pixabay or the Wikimedia Commons. Of course, your own camera or smartphone! Draw out some ideas on a whiteboard and snap a photo for a nice organic diagram.
Of course, be careful about using material that is copyrighted – do your research first!
Better yet, create your own 100% unique images! Stock photos are okay if you're in a pinch. However, creating your own unique graphics is worth the extra time. Tools like GIMP, Photoshop and many others are great for this task.
Size matters!
You want your pictures to be big on the visuals and small on the bytes. You want your images to load fast – especially if your visitor on a mobile device over a slow connection! Waiting an eternity for images to load (like in the old days of dial-up modems) is no fun. Pictures make content beautiful, but poor performance make it even uglier. Search engines will give favorable ranking to web sites that load quickly, too. So, use those tools out there for resizing compressing, and optimizing images. I love the GIMP for this purpose. Web based tools like TinyPNG are great, too.
Pro Tip: When saving JPEG images, use a value of 70 or lower, even 50 will work great in most cases, for the JPEG "quality" parameter. This will drastically reduce the file size (bytes) of the image. The image will load much faster.
Example of the JPEG "quality" parameter when exporting to JPEG in GIMP when you use the "Export As…" menu and specify a JPEG file type:
Example of file size savings for a 1280 x 850 pixel JPEG image using "quality" settings of 50, 70 and 90:

Shoot From The Hip – Be Yourself!
---
What is more fun to read? A long monotone babble that reads like it could be corporate legalese, or design specifications for a rocket? …Or a straight shootin', from the hip, off the cuff, conversational style that has a personality? Make it human – your audience will love you.
What websites or blogs do you enjoy so much that you find yourself coming back to them often? That is a great place to take a cue from the masters!
For me, it is definitely the ones where the author is being themselves,  speaking naturally and engaging me in a conversational style.
Be original! Please do not copy and paste from others! Plagiarism is a plague that can get you into trouble. Beware of the Mountweazel! At the very least, duplicate content can hurt your ranking in search engine results – Even if it comes from other websites you own. Be original – it may take extra time, but it is well worth it!
Websites that offer fresh, new and original content will rank better in search results. The bottom line is: Bring something new to the table!
Respect The Little Screens
---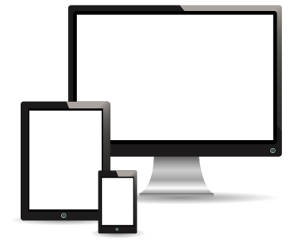 Okay, you've just finished building your website and you're now at a coffee shop talking about your new masterpiece with a friend. They whip out their smartphone and go visit your website. Whoops! It is hardly recognizable – it looks like a billboard after a hail storm!
These days, websites are visited on mobile devices more often than on a desktop/laptop computer with a full size screen. That is a large audience! It is easy to get carried away dressing up our website content from the comfort of a big screen. It is a good idea to peep in on your own work through a smartphone and see how it all looks on the small screen. Do this periodically while your work is in progress so that you don't have to make a big correction later.
When choosing WordPress themes or a web site design in general, look for designs that are "Responsive". What this buzzword means is that it is designed to adapt to various display sizes. Your content will be arranged and presented in a way that looks best on that display size.
In this age of Mobilegeddon, search engines like Google are giving favorable ranking to sites that are mobile friendly when the search is done from a mobile device.
Links
---
When including links in your content, you may want it to open in a new tab or window. This way, your visitors are not taken away from your page. There is an option you can set when creating link from a variety of different editors, including WordPress. If you are editing the HTML source directly, you can add the 'target="_blank"' attribute to your link. Example below showing added option in green.
<a href="http://google.com" 

target="_blank"

>Google</a>
This will open the Google home page in a new tab.
Conclusion
---
Quality content is King! Keep it big on the eye-popping pretty, and small on the file size. Be yourself – You'll sell more stuff! No one likes a boring drone. Don't abuse SEO and keywords – the search engines will smack you down! See what each new masterpiece looks like on a smartphone, and fix it if needed. Most of your viewers will be pulling it up on their phones.
Quality content that is fresh and updated is what will bring back repeat customers! That is a great news if you want your websites/blogs to become sources of passive income.
Comments? Questions? Tell us what you think!