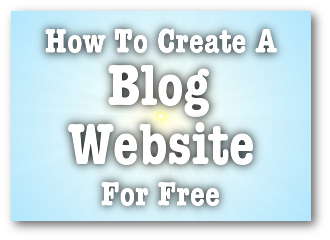 Setting up a website is the most important first step to starting your online business. Nowadays it is easier than ever, and we have so many choices out there that it becomes confusing!
Gone are the old days when the only options were hours of tedious HTML coding, uploading it to your server over FTP and hoping it all worked. Let alone the fact that website hosting 20 years ago was expensive!
Today we have content management systems like Weebly, WordPress, Blogger, Wix and many others that handle the boilerplate "code" using templates that we can customize and fill with our content.
In this post, I will show you how to create a WordPress blog website for free. Why WordPress? Because it is the one platform that can grow with you as your skills and business grow. There are lots of ways out there you turn your WordPress blog into a full fledged business website.
What About Blogger?
---
Blogger is okay if you just want a simple blog. People have done lots of great things, and built businesses from the Blogger platform. The problem is you are stuck with your site being on a Google server that you have no control over. Your choice of themes and ways to customize it are very limited. Being owned by Google, Blogger does integrate nicely with your Google account.
WordPress will give you much more control and can be just as easy to set up! You have many options for hosting your WordPress site. Not to mention a massive amount of community support.
WordPress the Easy Way
---
Here we'll show you quickly you can be up and running with a WordPress blog website on SiteRubix, the WordPress website hosting/domain management section of the Wealthy Affiliate platform.
Let's now mosey on over to Wealthy Affiliate for a walk through on how you can set up a WordPress website in 30 seconds or even less.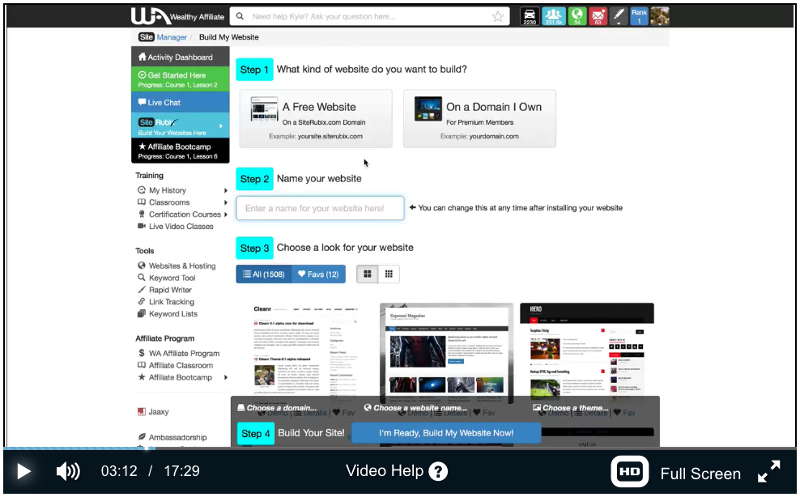 Of course, 30 seconds is awfully fast for something you'll normally go through at more leisurely pace. But, it does serve as a demo of just how simple the actual process itself is!
Conclusion
---
There are many hosting services out there offering WordPress site hosting. For example, Bluehost or WordPress.com. Going with a hosting service spares you the "backend" details of setting up, securing, and maintaining your WordPress site. This lets you focus on your writing and creating great content!
They're good, but I have received the best service and bang for the buck by going with the Wealthy Affiliate SiteRubix platform. I wanted more than just basic WordPress hosting.
I wanted a complete platform on which I could learn how to build a business, have the tools I needed, and an active community to get help from. So I got on board with Wealthy Affiliate University where I could have it all under one login, and for one low price.
As you learned from the video above, you can get started with two free websites under the SiteRubix domain. Don't underestimate those freebie SiteRubix sites – they can get mighty good traffic! Check out this report from a fellow member.
Click Here To Get Started!
I'm keeping this post short and sweet because that really is all there is to getting up and running with your own WordPress website!
Let's get busy, make some awesome websites and live the life of our dreams. Your comments and questions are welcome. Cheers and and best!