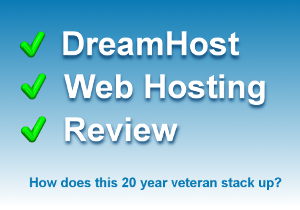 Come on in and check out my review of DreamHost web hosting! These guys are a veteran from the dot com boom days of the 1990s, so I suppose they know a thing or two about web hosting that all of these newcomers don't know.
Who Is DreamHost?
---
DreamHost was started in 1997 by four college guys in a dorm room who have a love for open source technology. Their mission was to help as many people as possible get online during the dot com boom by offering an affordable alternative to the few expensive web hosting options that were available back then.
Today, DreamHost is thriving in Brea, California long after many others hosting services went under. DreamHost provides web and WordPress hosting, domain registration and cloud services to over 400,000 customers worldwide.
Pros and Cons
---
The Good:
Low cost
Domains
Unique house built visual drag and drop website builder.
20+ years in the business.
Privacy is taken seriously.
Their own homegrown dashboard.
Offers a generous affiliate program.
Easy to work with via an FTP client like FileZilla.
Shared or dedicated SSD based servers.
Virtually 100% uptime.
Open Source technology.
Unlimited storage!
High user satisfaction.
Monthly pay as you go plans, or yearly plans.
97 day money back guarantee!
The (not so) Bad:
Shared servers can be somewhat slow.
Some complaints of email being delayed or slow.
They do not offer the widely used cPanel dashboard for those who prefer it.
A little pricier than other low cost options.
Target Audience
---
Small businesses in need of a website.
People who are not "tech savvy" who want to quickly build and manage a professional quality website.
Bloggers looking for hassle free managed WordPress hosting so that they can focus on content.
Anyone looking for low cost, high uptime cloud services.
Content curators who don't want to get caught up in the "technical stuff".
Businesses looking for an easy to setup SSL enabled, eCommerce site.
Support
---
First off, DreamHost provides a very well organized knowledge base that is easy to search or drill down by category. System status can be checked at any time via their dedicated status site.
They are very responsive via online chat. Questions are often answered within 5 to 10 minutes. I have had some WordPress related questions come up, went on chat, and got answers in 5 minutes.
Services
---
Web Hosting
In the 20+ years DreamHost has been around, the've built their own homegrown dashboard from the ground up. They do not use cPanel or other third party dashboards that many other web hosting services offer. For beginners, or people looking for an easy to use dashboard, this is a refreshing alternative.
The intuitive "Remix" website builder, also homegrown, is one of the best "drag and drop" visual builders I've seen! It is very easy to design customized responsive themes and add in maps, Disqus comments, social media sharing, embedding media from YouTube, SoundCloud, etc.
One great perk is that they really do offer unlimited storage and bandwidth on their shared servers! That is, provided you use it responsibly and don't (ab)use your site for file storage or archives, or do things that hog up CPU. You can review their unlimited storage policy here. This is really great if you have started a new business website, and it suddenly starts growing and getting more traffic. Other shared hosting services may throttle your bandwidth, and this can cause you to lose potential customers.
WordPress Hosting
DreamHost offers some great WordPress hosting options too.
There is basic shared WordPress hosting and a fully managed option called "DreamPress". The DreamPress option is designed for those who want to focus on their blog content rather WordPress maintenance. This option includes automatic backup/updates and is 5x faster than the basic shared WordPress hosting option.
DreamPress also includes SSL from Let's Encrypt at no additional cost, so you're ready e-commerce.
Both options include one-click WordPress installation and the use of any theme or plugin you want.
Domain Registration
DreamHost is an accredited registrar with ICANN and offers low cost registration for hundreds of TLD domain extensions.
.com .net .org
.site .store .online
.xyz .io .blog
350+ more!
Your domain purchase includes free use of the "Remix" site builder, and free whois privacy protection on eligible domains.
Cloud Servers and Storage
CDN and other storage, they've got it! The DreamCompute cloud server service is super easy to setup, affordable, and very reliable. It is built on their open source technology known as Ceph.
Price Points
---
Pricing structure is a little confusing, but here's what I can make out of it:
Shared SSD hosting starts at $10.95 per month. Discounts are offered for one year or three year plans.
Shared WordPress hosting is the same price as for web hosting.
DreamPress fully managed WordPress hosting is $19.95 monthly or $16.95 per month if paid yearly.
They've had these prices for a long time, but things may change. Best to always check current pricing at the DreamHost site.
My Final Opinion of DreamHost
---
I will say that DreamHost is an excellent choice for beginners since it offers both a very easy to use dashboard and their "Remixer" visual website builder.
It would be nice if they offered the cPanel dashboard as an option like Bluehost does.
My Verdict
---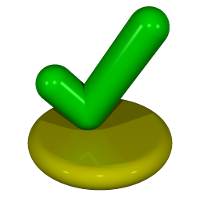 LEGIT!
I hope my DreamHost web hosting review is of help in your research of the many hosting options out there. What have your experiences with DreamHost been like? Share 'em below! Your thoughts, comments are welcome.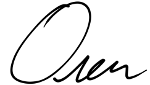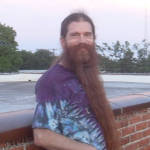 P.S.
Is building a full blown online business website on your horizon? If so, please check out the Get Started section here!