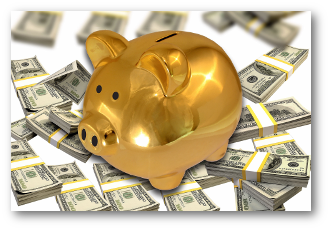 Looking for some honest ideas on how to earn extra income after retirement?
Are those "golden years" are not looking so golden after all?
You are not alone! Today, we are living a lot longer. This is challenging many of us to find sources of additional income to supplement what we do have for retirement – if any.
Here in the US of A, it is obvious that Social Security alone isn't going to cut it. Even if you work until you're 70, it's still gonna be peanuts. For most of us, retirement pensions are not what they used to be back in the post World War II industrial era when one could work 40 hours a week for 40 years and retire comfortably – end of story.
We would be lucky these days if we've managed to hold on to some form of savings after a flying trapeze act of job changes and life events.
The prospect of having to work selling what precious time you have left is not a good option. There are many better options than working as a "greeter" for a big store chain. But first let's…
Avoid the scams!!!
---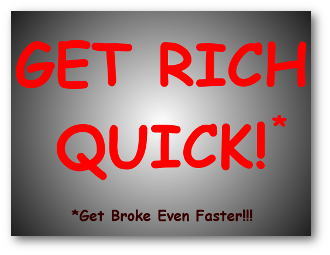 As soon as you start to do your research online, you'll see all of these glittery offers, promising you the Sun, the Moon and the stars. It is too easy to be tempted by and get caught up in these scams that promise fast money. Even more so when one is desperate for income now.
Well, what you're gonna get is a fast draining of money from your bank account!
Anything asking you to pay money first for the advice of a "guru" is definitely suspect.
If something looks good, take a step back and do your research first! Get some consensus from the community at large. Look for any complaints filed with the Federal Trade commission (FTC), or on the Better Business Bureau (BBB.org) site. Have they been around for a while? What reputation does this have?
Bad guys aside, there are many legitimate options for earning a little money online. Of course, the real stuff is going to require some honest good ol' fashioned hard work.
Please check out my related article "How To Avoid Getting Scammed Online" for more tips!
Something Better
---
Way better! Today, the Internet is bustling with opportunities to generate income. It is easier than ever for even non-technical people to put together websites or blogs and have a presence online. Twenty, and even ten, years ago one had to have some degree of computer skills to put together even a basic website capable of some online business.
Perhaps you have a passion, something or an activity that you enjoy doing. What if you could earn income from doing this?
If you've spent money purchasing goods or services related to what you love doing, there is a niche market for what you love doing! Why not tap into it yourself?
Affiliate marketing is becoming a popular way for people to earn some extra income.
It's pretty simple. Here's an example of how it works:
You visit a favorite blog website. For example, woodworking.
You read an interesting article. Say, how to properly use a certain woodworking tool.
You decide you'd like to purchase something related to the article – that tool.
Conveniently, there is link to a store website where you can purchase these goods or services. Example, a link to a store where you can purchase this woodworking tool.
Blog site owner earns a commission from sale make through that link.
Advantages:
No need to stock products.
No need to handle payments or shipping.
No high pressure "sales".
You simply get paid for referring a buyer who visits your site to the store site. The store site handles the product and the transaction.
You can run your business anywhere and on your own schedule.
No recruiting!
As of 2016, many merchants are offering affiliate programs. The list continues to grow.
There are affiliate programs for every imaginable niche.
You can monetize one website with many affiliate programs.
The online marketplace giant, Amazon, offers one of the largest affiliate programs out there. Other large retailers, and many small specialty businesses offer affiliate programs as well. Chances are very likely that there are affiliate programs related to a subject that you enjoy.
How???
---
It's not complicated – what you need are these basics:
A Niche (Something or an activity you are passionate about)
A Website
A willingness to put some effort into building it everyday.
Check out my post "11 Targeted Internet Marketing Niche Ideas" and "Best Online Business Ideas For 2017" for some examples of great niches one can build upon.
Now to put those things together, you'll need:
Training, Tools and Support
---
Here's the important part! Where do we find tools and training to get started?
You can spend months doing internet research, lots of trial and error, and hope something might work. Or you can join an active community of thousands of entrepreneurs and…
Learn Together, Step by Step
---
One of the biggest challenges is figuring out where to start. Then there is the nagging questions of "Am I doing this right?", "Did I make a right choice?", etc.
One of the best moves I've made for myself is to team up with a motivated community and learn from each other – business veterans, and newcomers alike. So read more about an online training community called Wealthy Affiliate! I wish I knew of this sooner!
Click Here to Learn More!
In Summary
---
I hope this has sparked some ideas for anyone, myself included, who is looking for "a better way" to make the most of those golden years.
Questions? Comments? Feel free to share them below!
Here's to the very best,